<<< Back to Guest Artists' Rooms
Carlos Helguera Soine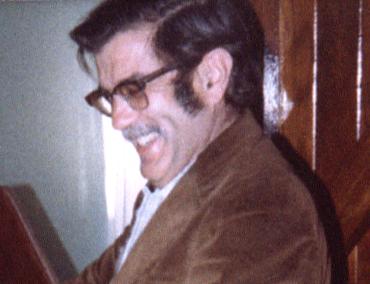 The sculptor Carlos Helguera Soine was born in 1928 in Mexico City. Carlos Studied drawing with Magdalena de la Madrid, and sculpture in the Ignacio Asúnsolo, and the Angel Tarrac sculpture studios for several years. His work was influenced by the sculptor Germán Cueto. His style is figurative, he specializes in portraits in bronze, and terra cotta.

The artist is a member of the "Sociedad Mexicana de Artes Plasticas" (Mexican Society of Fine Arts), he has been Secretary and voter of the House of the Culture, and he is President of the board of trustees of the Public Library in Lagos de Moreno, Jalisco.

Helguera's most recent awards are: "Diploma de la Sociedad Laguense", 1992, and the prizes "Premio Seminario de de Cultura de León", Guanajuato, 2001, and "El Plato de Plata", X Aniversario Casa de la Cultura, 2001, Mexico.

Carlo's first exhibit of his work took place at the Contemporary Art Room, "Sala de Arte Contemporaneo" in 1953. His work has been displayed in many exhibits since then, including the Federal Light and Power Commission Museum, 1975, and the Art Tower,"Torre Domecq" ,1991, in Mexico City.

Helguera's works are included in public collections such as the College of Music, Autonomous National University of Mexico (UNAM),in Mexico City, Public Library, as well as at the House of Culture, "Casa de la Cultura" in Lagos de Moreno, Jalisco, museum "Museo de la Cultura Potosina", in Mexico, "Musikschule Alla Von Buch", Munich, Germany, Room of Law Studies, "Sala de Estudios Jurídicos Augusto Hernández Becerra", Bogotá, Colombia, Bust of Carlos Prieto, New York, USA.

The artist's works are referred in various books such as "Escultura Mexicana" by Lily Kassner, CD rom, 1998, and Who's Who 1989-1990, World Reference Publications Inc., just to mention a few.

<<< Room 1, Statues and Momunents
<<< Room 2, Statues and Momunents
<<< Room 4, Reliefs and Medallions
The contents are copyright protected for the authors/ owners worldwide.