HOME
,
PUBLIC MONUMENTS
,
GALLERIES
,


SCULPTURE GARDEN
,
GUEST ARTISTS
BIOGRAPHY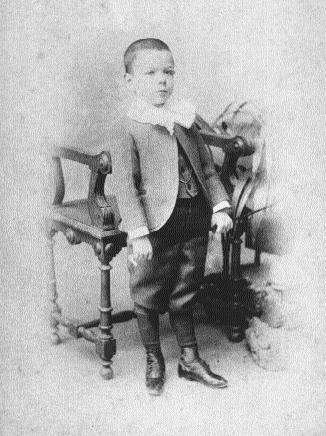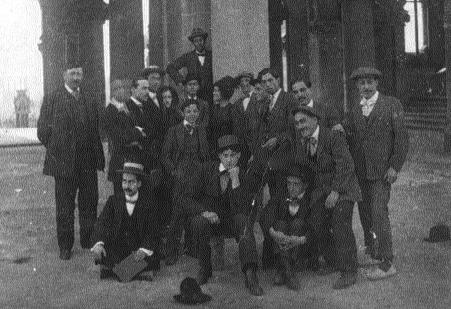 Left: Angel Tarrac, circa 1905.
Right: Angel Tarrac at La Lonja, the Fine Arts Academy of Barcelona in 1913. (Angel is the shortest and youngest standing up, with his right hand inside his pocket, close to the center.




The sculptor Angel Tarrac, aka Tarrach, (1898-1979) was born in Barcelona, Spain. His mother came from an aristocratic family--the Barrabías-- who owned a shipping company. His father, Josep, completed the sculptural works of the 'copula' and the two towers of the Barcelona Cathedral in 1910.

Angel began attending advanced art classes at La Lonja, the Fine Arts Academy of his hometown, in 1913. Other artists who attended classes there include Pablo Picasso, Joan Miró, Julio González, and several other famous Spanish artists. Tarrac studied sculpting in Madrid and in Paris under Josep Clará who had been a pupil of Rodin. His work was also influenced by the style of Maillol.

In Spain the artist was a member of the Nou Ambient, and the Group of the Arts and Artists. In addition he founded and eventually became the Administrative Secretary of the Union of Artists Sculptor and Painters of Catalonia.

Throughout his career, Tarrac earned numerous coveted awards. For example, he won the first prize for creating a monumental fountain in Barcelona, and a gold medal in the Spanish National Exhibit. He was also nominated to erect the monument for the French Republic in Agde, France, and was awarded first prize for his stone sculpture The Birth of Mexico, measuring seventy feet long.

Angel's works were displayed in twenty-nine exhibits between 1924 and 1999. In 1936, during the Spanish Civil War and while the fascist air force was bombing the city of Barcelona, Tarrac presented a unique exhibition in one of the very first art showrooms in the city, the Galleries Laietanes. The artist actually sculpted while the exhibition, which ultimately numbered seventy statues and portraits, went on before the public.

In 1939 Tarrac went again to France where, after being retained in a concentration camp for a while, he was set free by the French government to sculpt the Monument to the French Republic for the City Hall of Agde. He received offers to work in other cities, and in 1942 he set out for Mexico.

In Mexico, the artist found the peace of mind necessary for his creative spirit to flourish. As soon as the diplomatic relations between Mexico and Spain were renewed, Angel was commissioned to do monumental work such as the bust of the Spanish poet José Sagarra and the missionary Fray Diego de Saura. Tarrac died in Mexico in 1979.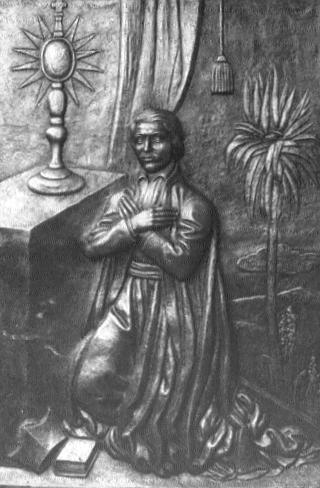 Left: Angel Tarrac, monumental relief, Fray Diego de Saura, bronze, 1978

Right: Angel Tarrac, monumental portrait of José de Sagarra, bronze, 1977, Romea
Playhouse, Barcelona, Spain


<<< Go to Nora Tarrac's Room

Copyright (C) Carlos Tarrac. All rights reserved